In the northeastern part of the Greek mainland, we can find one of the most (if not THE most) beautiful greek mountains. Pelion. Widely known as "The mountain of the Centaurs" is a hidden gem for those visiting for the first time and a well-known treasure for those that have been there even once. This is due to its traditional villages, beautiful landscapes, delicious local cuisine, and beautiful beaches.
In addition to its natural beauty and rich cultural heritage, Pelion is also known for its beautiful beaches, visitors can enjoy swimming and sunbathe at beaches such as: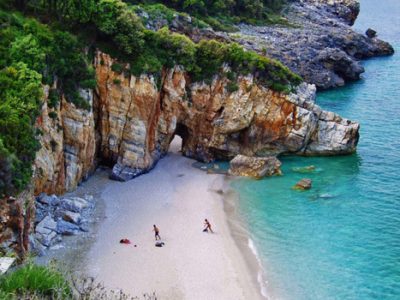 • Milopotamos: This beautiful beach is located on the west coast of Pelion. It is known for its crystal clear waters and its fine sand pebbles, the unique shape of a rock that connects (or divides) two beaches in one creating a picturesque landscape of unmatched beauty.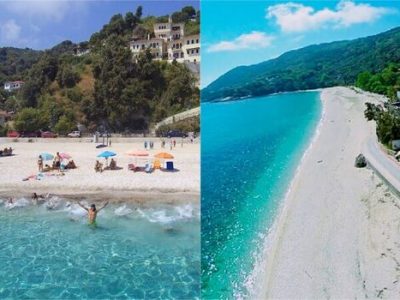 • Agios Ioannis and Papa Nero: Also located on the west coast of Pelion are both known for their crystal clear waters. A "cosmopolitan" place where visitors can also enjoy a wonderful lunch or dinner right next to the sea!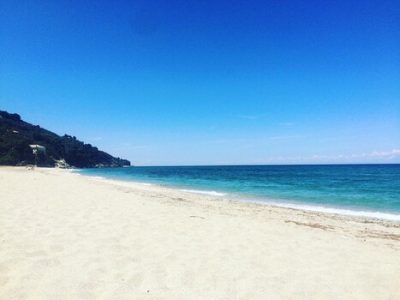 • Chorefto: This really long beach is located on the northwest coast of Pelion. It is known for its crystal clear waters and its nice sand. Visitors can also enjoy a variety of water sports, such as windsurfing and canoeing.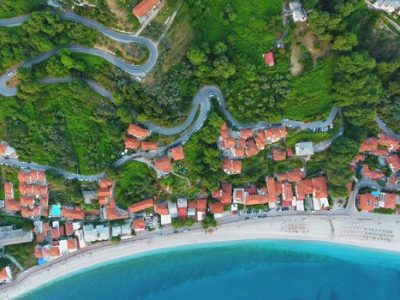 There are literally dozens of other extraordinary beaches for one to explore and discover but this is a story for another post. Beaches like Affissos, Mikro, Damouchari (Mama Mia beach), Potistika, Paltsi and so many more!
When it comes to traditional villages, Pelion offers a plethora of options to visitors. The region is home to many charming villages that have remained largely unchanged for centuries. Visitors can stroll through the narrow streets, admire the traditional architecture, and visit the local shops and tavernas. Some of the most popular villages to visit include:
• Tsagarada: Known for its traditional stone houses and its charming square, which is surrounded by plane trees. When you visit Tsagarada you have to visit the "big platanos tree", a thousand-year-old plane tree that is breathtaking because of its huge volume.
• Milies: This traditional village is located on the slopes of the mountain and is known for its picturesque stone houses and its impressive railway station. Visitors can also visit the church of Agion Taxiarchon which is located next to the main square.
• Makrinitsa: Probably the most infamous Pelion village. The view is breathtaking,.the architecture is typical and extraordinary. A place one just has to visit when in Volos or Pelion!
There are over 20 worth visiting villages to visit in Pelion like Zagora, Pinakates, Agios Lavrentios, Milina, Trikeri etc. but once again we will come back with more blog posts about them.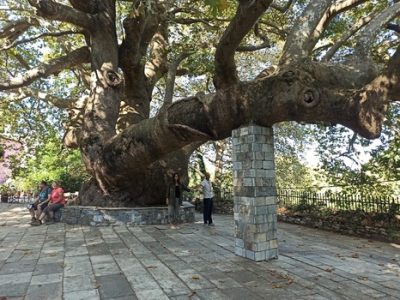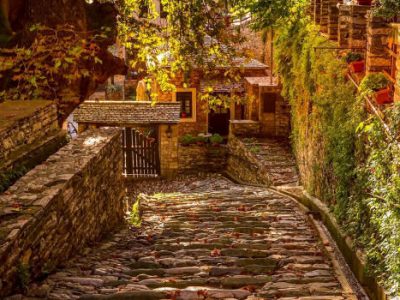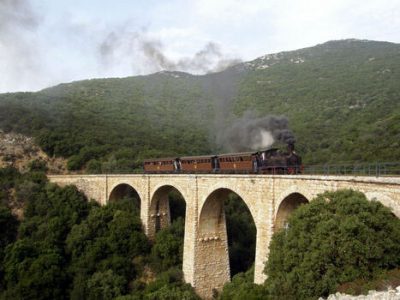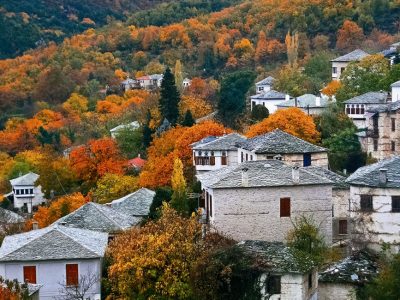 Pelion is also known for its delicious cuisine. The region is famous for its meat dishes, such as kokoretsi and kontosouvli, as well as its seafood dishes, such as bourdeto and kakavia. Visitors can also enjoy traditional desserts such as karydopita and galaktoboureko. Don't miss the local delicacy of Spetsofai and the home made pastries, well known as "spoon pastries".
One of the most popular activities in Pelion is hiking. The region is home to many trails that offer stunning views of the surrounding area. The most famous trail is called "The Path of the Centaurs," which takes hikers through picturesque villages, lush forests, and past ancient ruins. All trails are well-marked and offer a variety of difficulty levels, making it suitable for hikers of all skill levels.
Finally, visitors can also find a variety of accommodations in Pelion, including traditional guesthouses, villas and hotels. Most of them are surrounded by olive groves and offer beautiful views of the sea or/and the mountain. Some of the most popular accommodations include:
• Traditional guesthouses: These are typically located in traditional villages and offer a unique and authentic experience. They are often run by local families and offer a warm and welcoming atmosphere. Usually traditional completely renovated mansions are several centuries old !
• Villas: These are a great option for visitors who are looking for more privacy and luxury. Many of the villas in Pelion are located in secluded areas and offer stunning views of the surrounding landscape.
• Hotels: Pelion also offers a range of hotels, from budget-friendly options to luxury resorts. Many of the hotels are located near the beaches and offer easy access to the water.
In conclusion, Pelion is a beautiful and diverse region that offers something for everyone. Visitors can enjoy hiking, exploring traditional villages, savoring delicious cuisine, swimming and sunbathing on beautiful beaches, and finding comfortable accommodations. With its combination of natural beauty, rich cultural heritage, and delicious cuisine, Pelion is the perfect destination for those looking for an unforgettable Greek experience.